ESmartGym multi-functional pneumatic air pressure Cable Pulley trainer for complete body workout
Sale price Price $4,999.00 Regular price $6,999.00 Unit price / per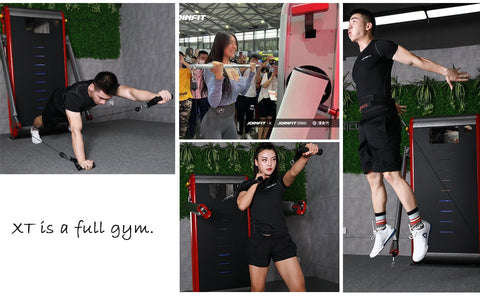 ESmartGymXT is a multi-functional machine for a complete body workout. It can be used for hundreds of different exercises, ranging from rehabilitation to sports-specific applications. It is one of the most basic and versatile cable machines available. The ability to train at any speed, any load and any plane and without any impact makes it the product of choice for many different applications. The Functional Trainer features two adjustable arms that can be adjusted for various training positions.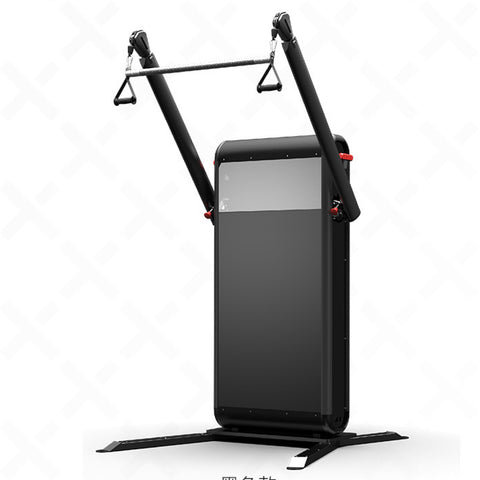 The most interesting fitness equipment ever!
Pneumatic Technology & air pressure resistance
With Pneumatic Technology, the muscles remain active and engaged throughout the entire range of motion and velocities, with reduced shock loading to muscles, connective tissues and joints, which allows for workout regimens that can safely improve physical performance in ways not seen with traditional strength-training methods.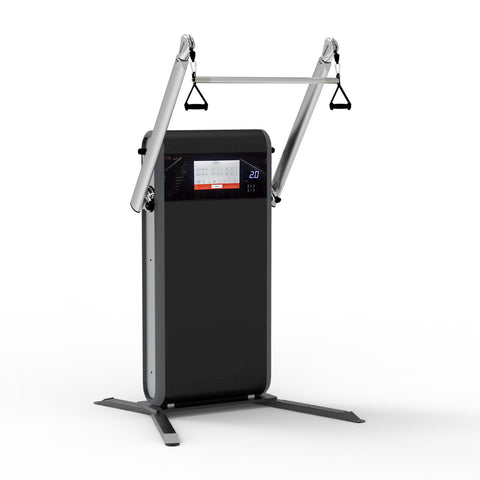 Touch screen console & cloud system
XT has a cloud based operating system, which supports users to program private workout plan and track all training records. Trainers can help trainees to set private plan from. 15.6 inch touchable TFT with Android operating system clearly presents work time, joule, work, groups, reps, calories, watt etc. WIFI networks supports online music. 2.1 HIFI speakers and Bluetooth ear phone enabled.Supports unlimited personal accounts. Online learning centre and hundred of videos helps you to learn different workouts.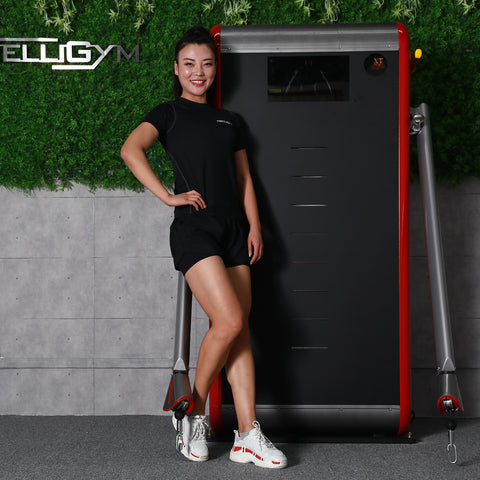 Fashion, stable and Space saving design
You don't know fitness equipment could be so graceful until you see XT. It matches your good taste. In addition to its space-saving design, the unit can either free stand or be floor or wall mounted.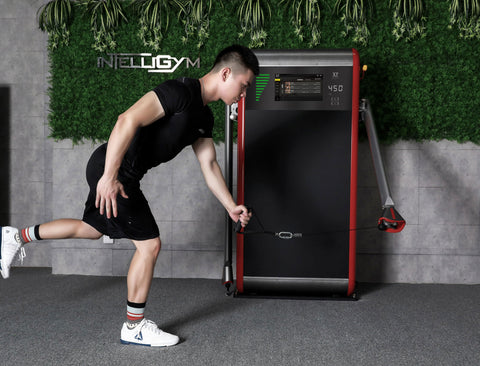 Explosive Training to Improve Power and Performance
Explosive training is training that combines strength and speed to increase your power output. Explosive power drills are often used by athletes who need to generate a quick burst of maximal effort. This type of training is helpful for sports including football, track and field sports, court sports, and even cycling. It is also helpful for keeping fit or rehabilitation.
More accessories, better performance
Multiple accessories meet every kind of exercise requirement, giving you best workout experience. Meanwhile, users spend less to get more high quality products. Two hand handles, one triceprope, one waist belt,two ankle strap and a bar are included.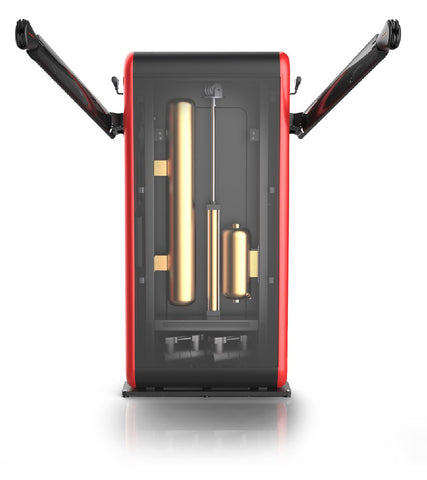 Build-in air pump & patented structure
Differ with other pneumatic equipment which need extra air pump, XT is with a quiet and high speed air pump inside, which saves your budget and most of all, no complex building and air tubes designing work required. And XT has a patented back up air tank, works like a cell phone power bank, enables weeks of SILENT usage without starting air pump (which will automatically start if the air pressure is lower than set value).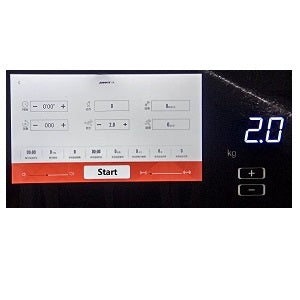 Accurate resistance, digital setting
Touch and set the resistance by one pound per scale from 1.0 to 60 lbs. Accurate resistance setting helps trainees enjoying improved performance. Especially, for athletes, smaller scale adjustment can make bigger progress.